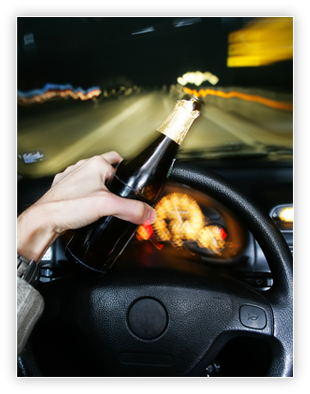 ​
Driving Under the Influence (DUI)
If you have been charged with a DUI, it is important that you contact a criminal defense attorney to discuss your options and determine your rights. At the Law Office of Do & Associates, we represent clients throughout Southern California that have been charged with a DUI. You can be sure that our team will aggressively represent you to ensure that your rights are protected at the DMV Administrative Hearing and in Court. Contact our office to schedule an appointment today!
For the average person, driving is a daily necessity. Without this privilege, life is at a standstill. When you are arrested for DUI, the first obstacle you are faced with is the possibility of losing your driving privilege. Normally, you can contact the DMV within ten days of your arrest to schedule a DMV Administrative Hearing. However, without an attorney, success is nearly impossible. Don't fight this battle alone, contact Do & Associates today to help protect your driving privileges.
Punishment
Charges for DUIs can range from a misdemeanor to a felony. The types of punishment for a DUI conviction in California are similar from county to county, however, the degree of punishment may vary depending on which Court you find yourself in. In addition, the particular facts of each case play a major role in determining the degree of punishment. For example, the level of your blood alcohol content, whether or not you were involved in a collision at the time of your DUI, and whether you are a multiple DUI offender or not will be factors that are considered when punishment is decided. A first time DUI differs from a second time DUI in terms of punishment. Generally, first time offenders face minimal jail time. Second time offenders, on the other hand, could face a minimum of sixty days in jail.
The varying degrees of punishment make it important to seek legal advice regarding your options. If you are convicted of a DUI, you may be subject to punishment, including but not limited to:
Victim Impact panel (M.A.D.D.)

Driver's license suspension
Defenses
Defending against a DUI case can be complicated and requires an understanding of both the law and the legal process. Contact Do & Associates immediately to schedule an appointment to determine if we can:
Move to dismiss your charges

Challenge the validity of your arrest

Move the Court to suppress evidence against you

Negotiate alternative solutions to jail time

Dispute your driving suspension at the DMV Administrative Hearing
The clock is ticking.... You have ten days from the date of your arrest to schedule a DMV Administrative Hearing.
Contact our office for a FREE CONSULTATION and learn how we can help you.
DISCLAIMER: The information provided herein does not constitute legal representation or legal advice.